The Legacy of Our Journey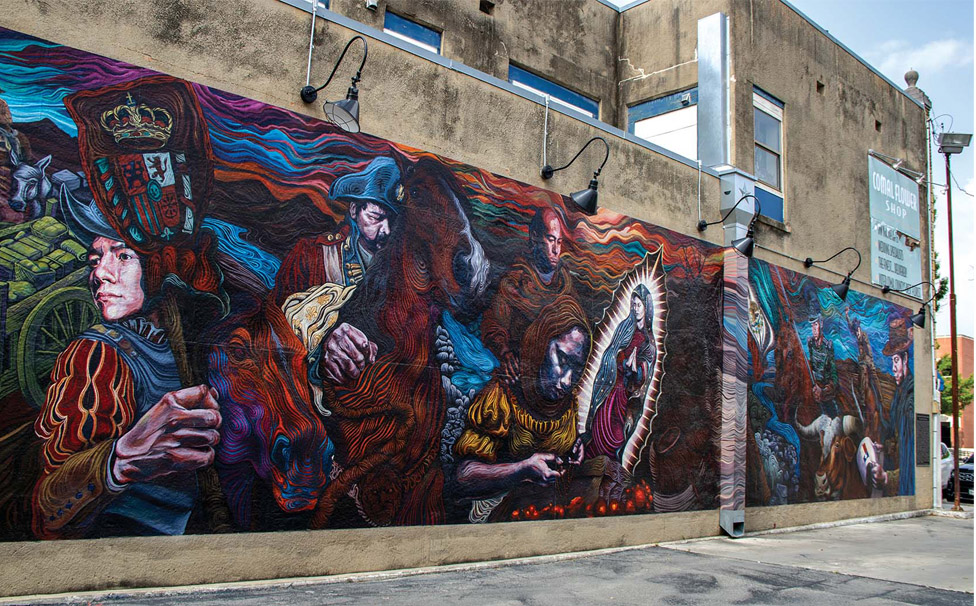 The Legacy of Our Journey mural is a timeline of Hispanic heritage dating from the 1680's to 1845.
The mural was designed by Alex Rubio and completed by students Laura Gonzalez, Rachel Kamata, Zoe Reyes, and Elizabeth Samuel.
The mural makes references to Spanish expeditions along El Comino Real, Spanish explorers such as General Alonso de Leon, The Conquistador of Texas, the apparition of "Our Lady of Guadalupe" which inspired the establishment of Nuestra Senora de Guadalupe Mission in this area, the introduction of cattle and horses and the Mexican vaqueros.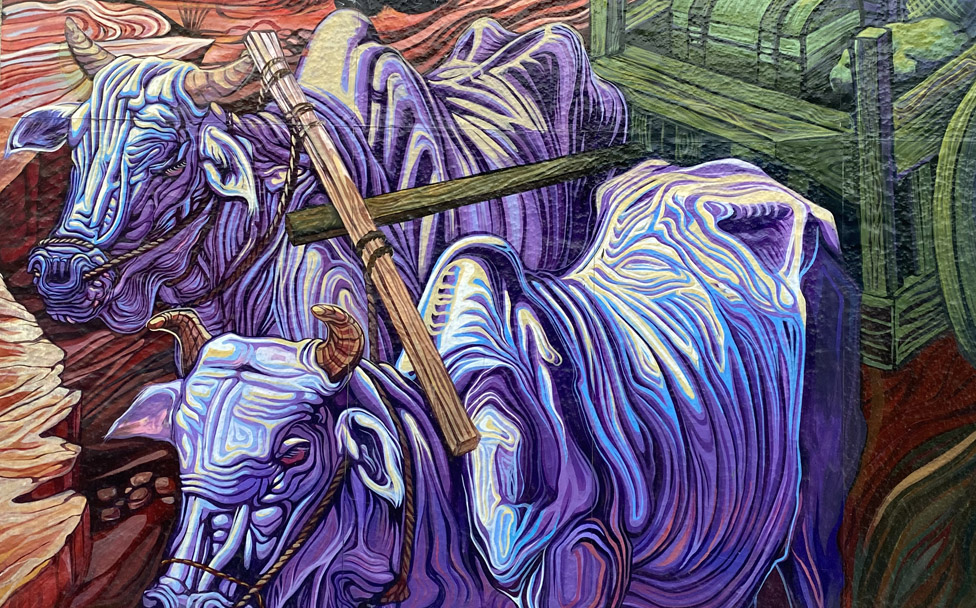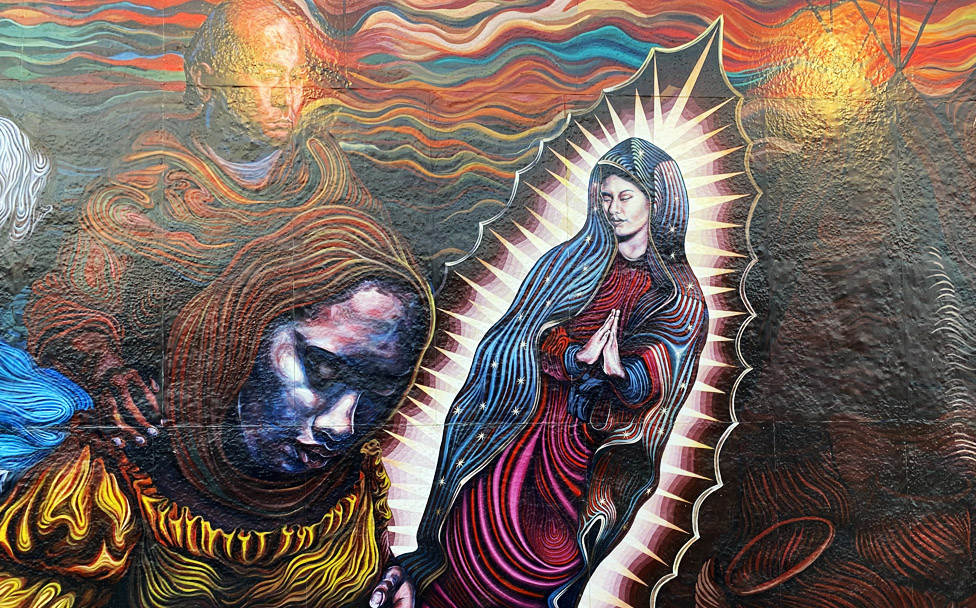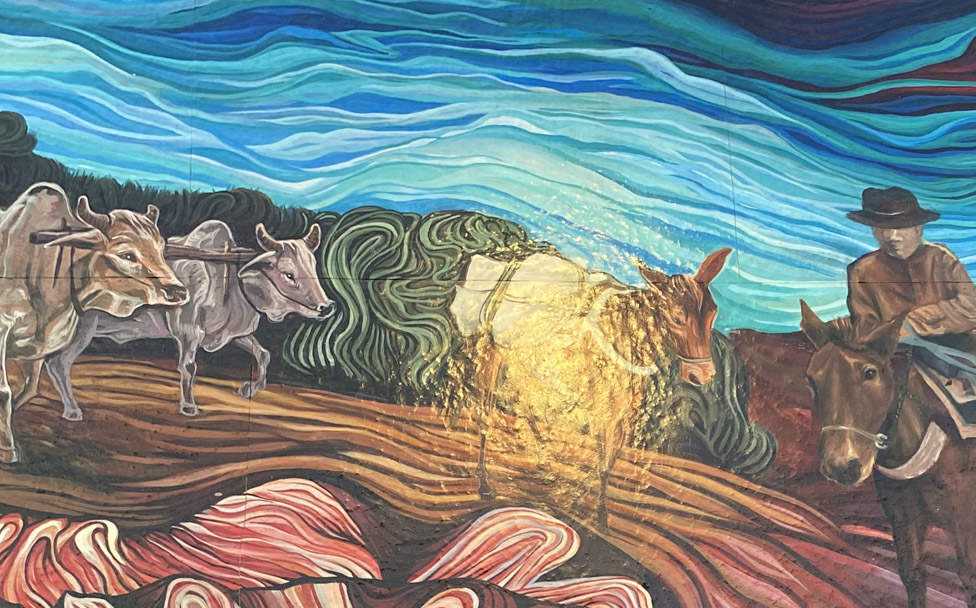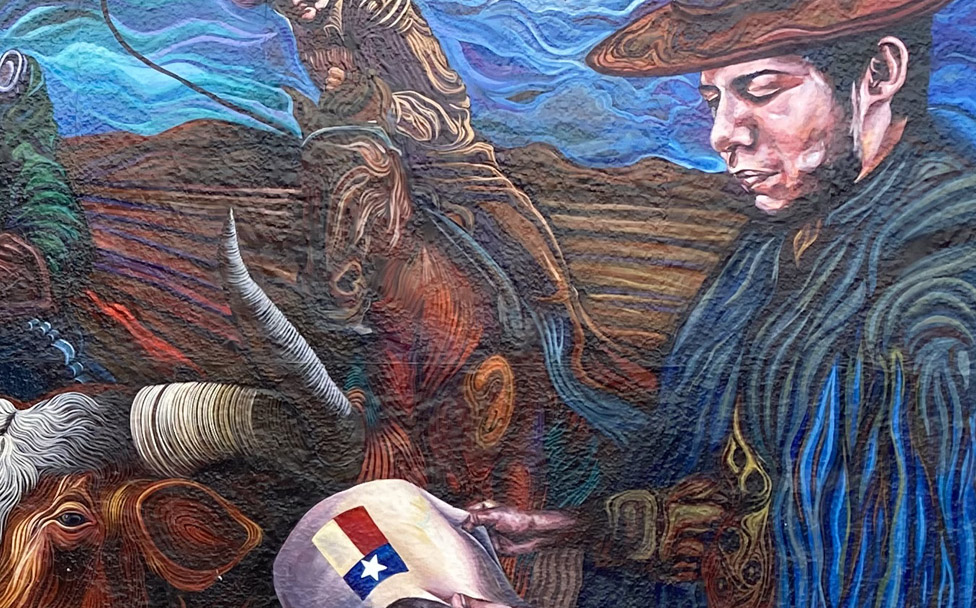 Swipe to see more details.