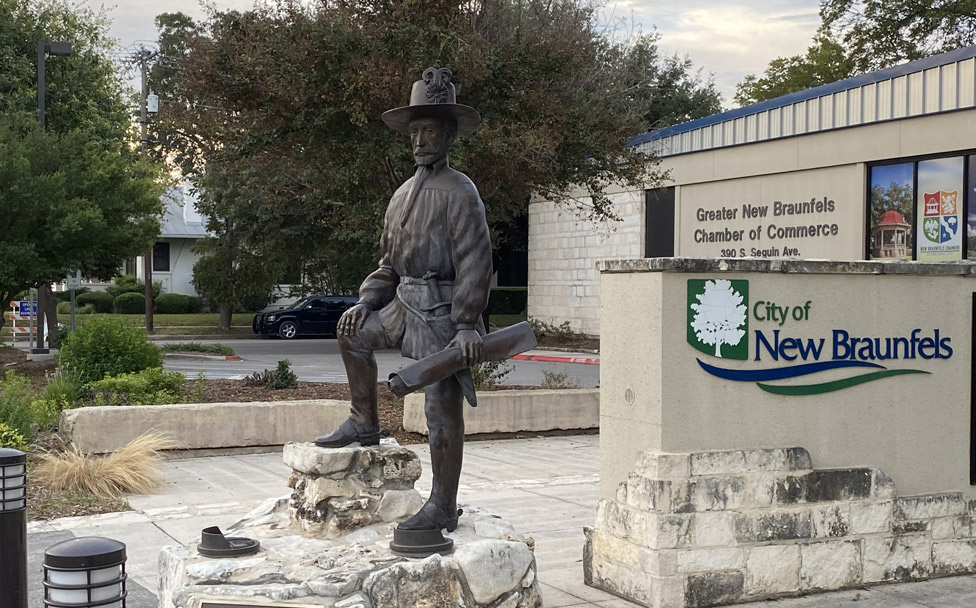 The life-sized bronze statue stands in front of the Civic/Convention Center.
Prince Carl of Solms Braunfels, was a German prince, a military officer and served as commissioner general of the first colony that the society, known as the Adlesverien, established in Texas.
He arrived on Texas soil on July 1, 1844, and purchased 1,265 acres on the Guadalupe River, including the Comal Springs, where he established the colony of New Braunfels, Texas on March 21, 1845.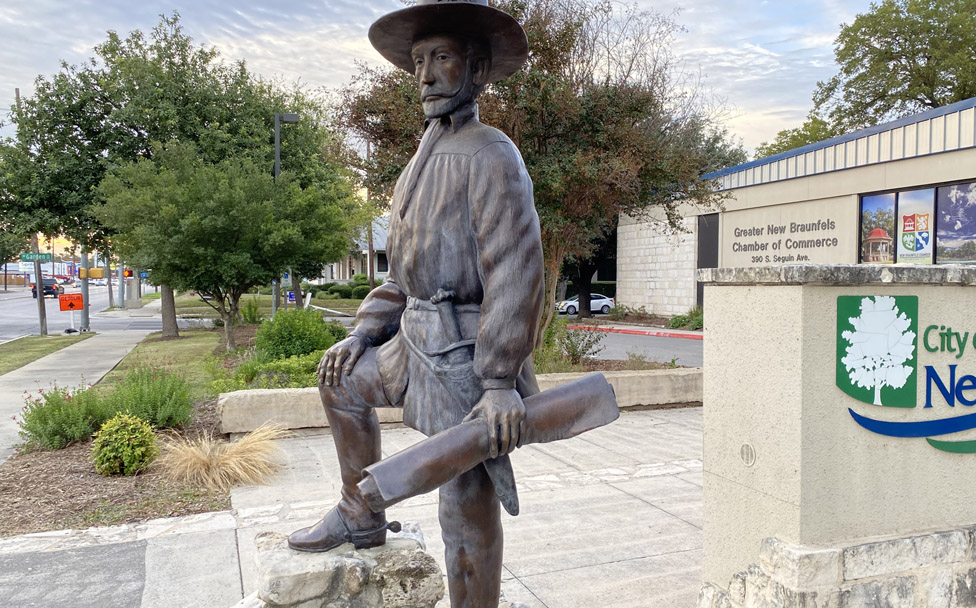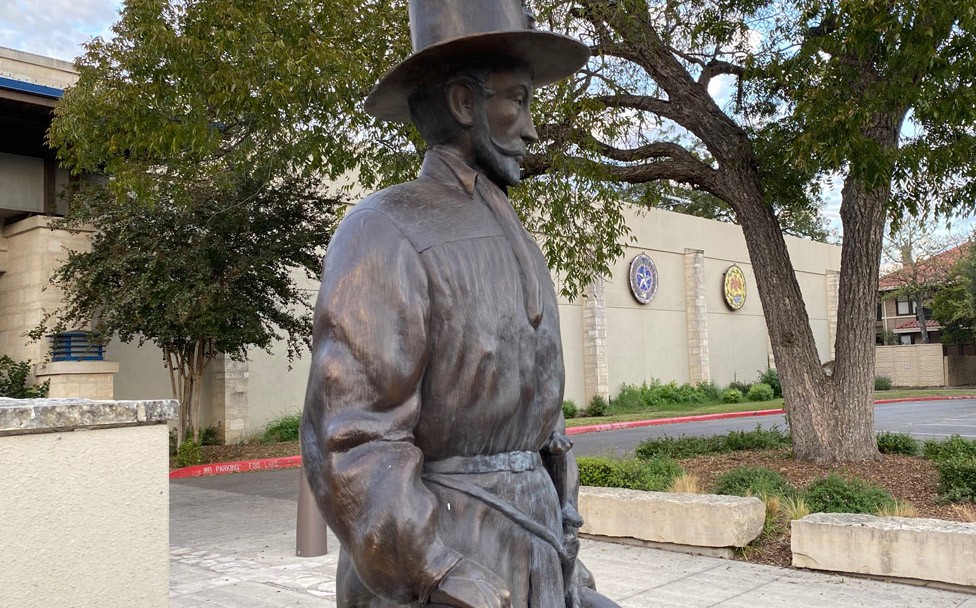 Swipe to see more details.