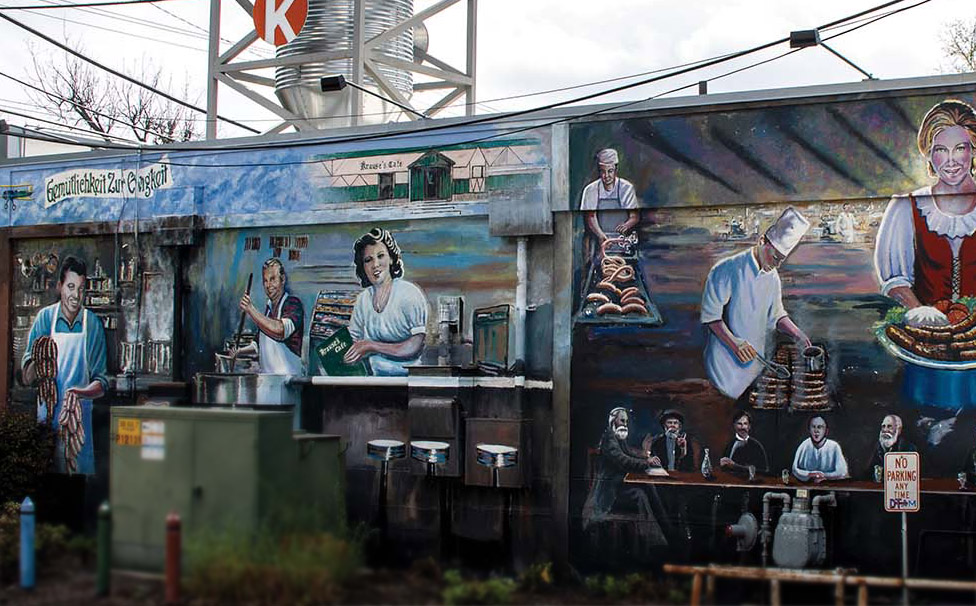 This mural represents fun and fellowship in German culture.
It celebrates the Krause family who built a café on this site in 1939. Krause's Café was the gathering place in New Braunfels.
The custom was to gather around a stammtisch – the regulars' table – to discuss the topics of the day.
At the stammtisch in this mural are many New Braunfels residents, from the founders to current members of our community.
The murals celebrates activities such as sausage making, baking, wine making, home beer brewing – all important practices in German culture.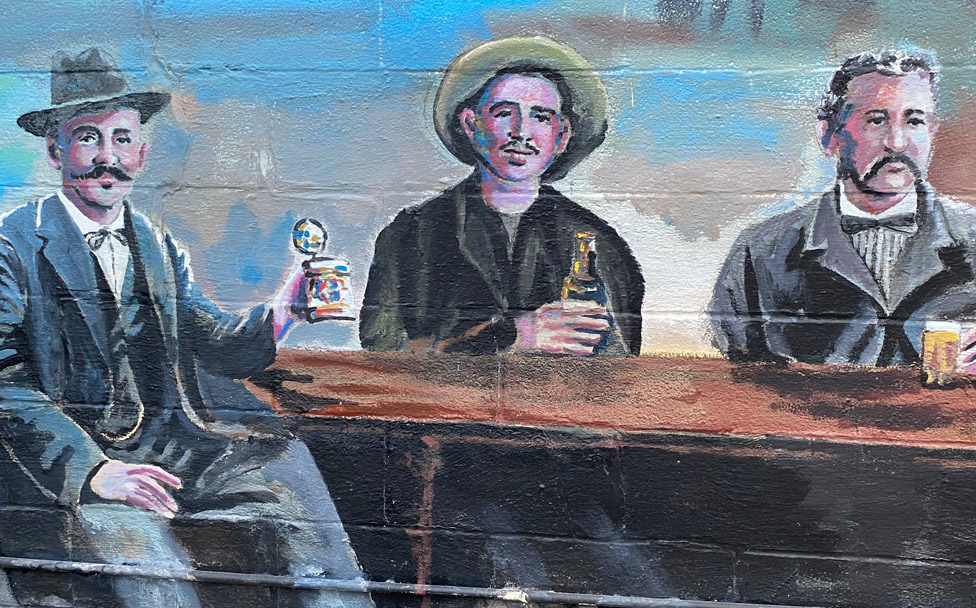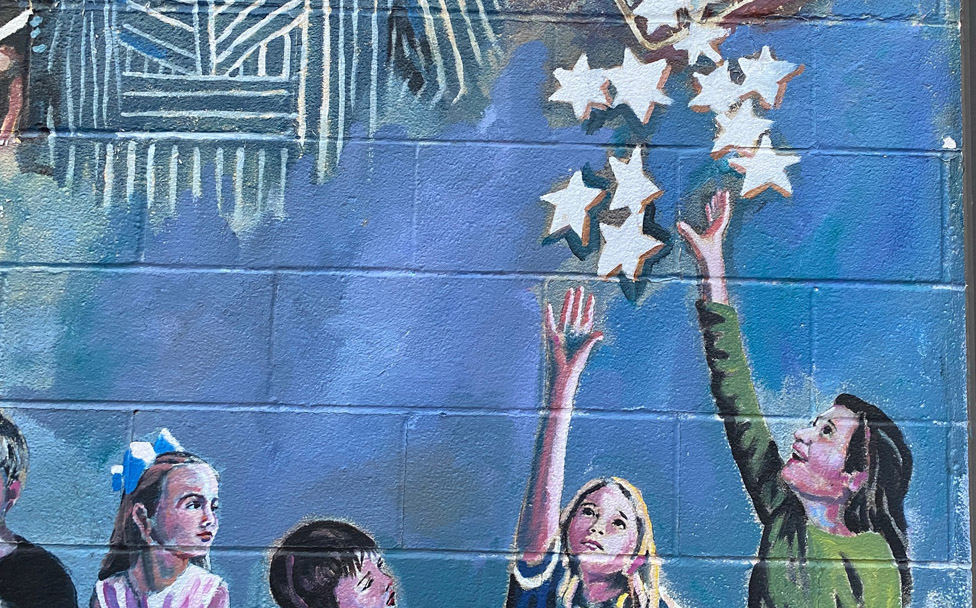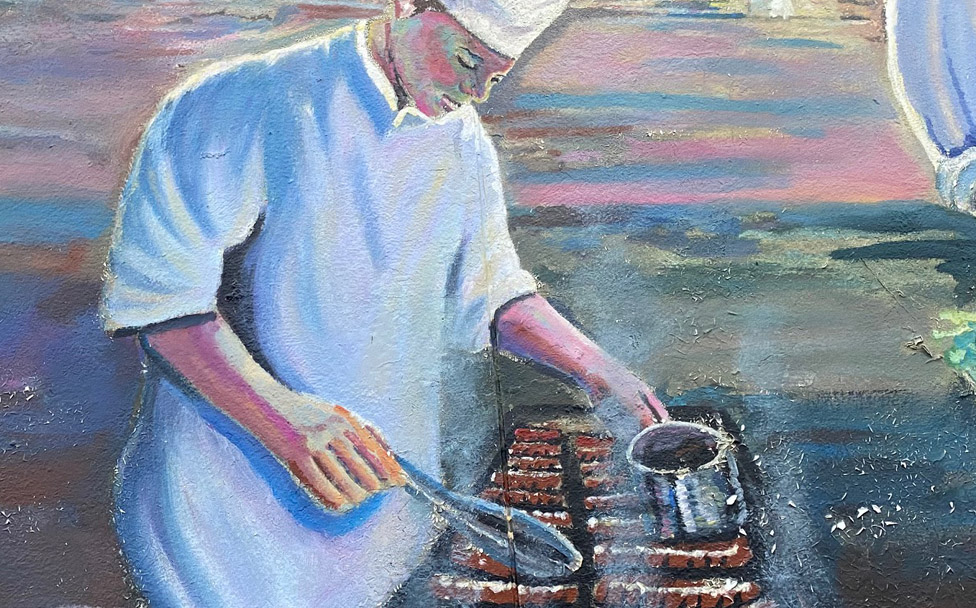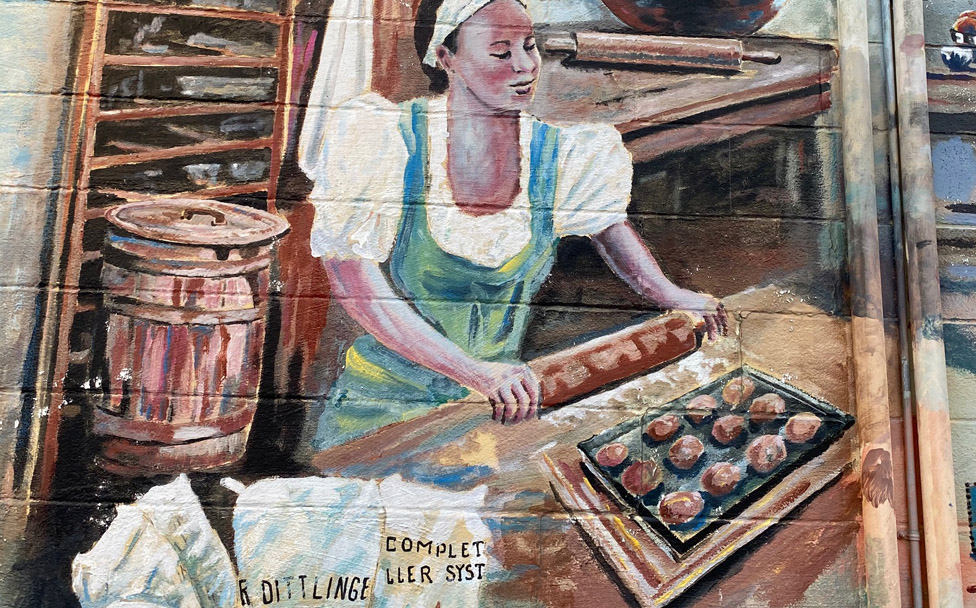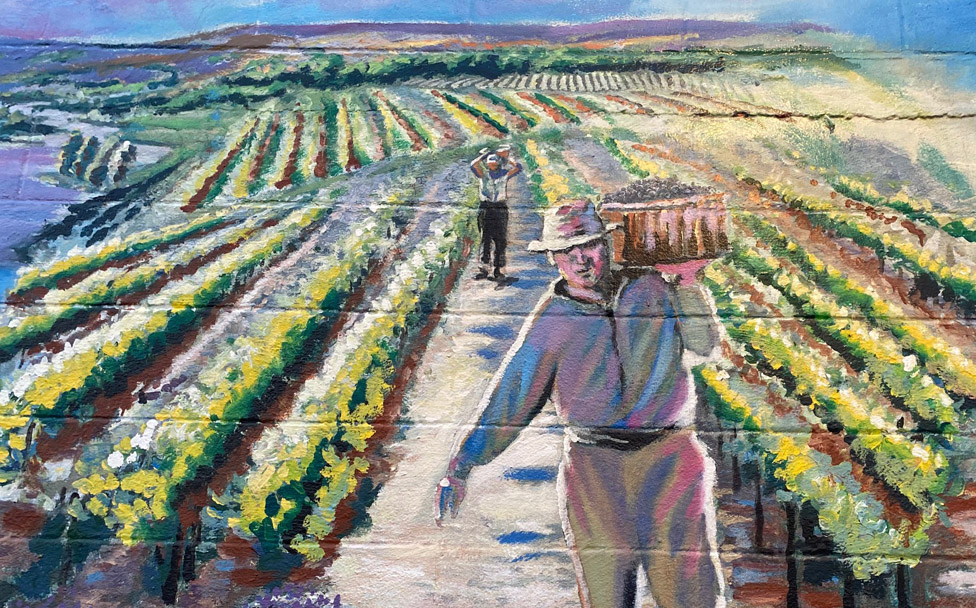 Swipe to see more details.