Parks & Recreation Building - Landa Park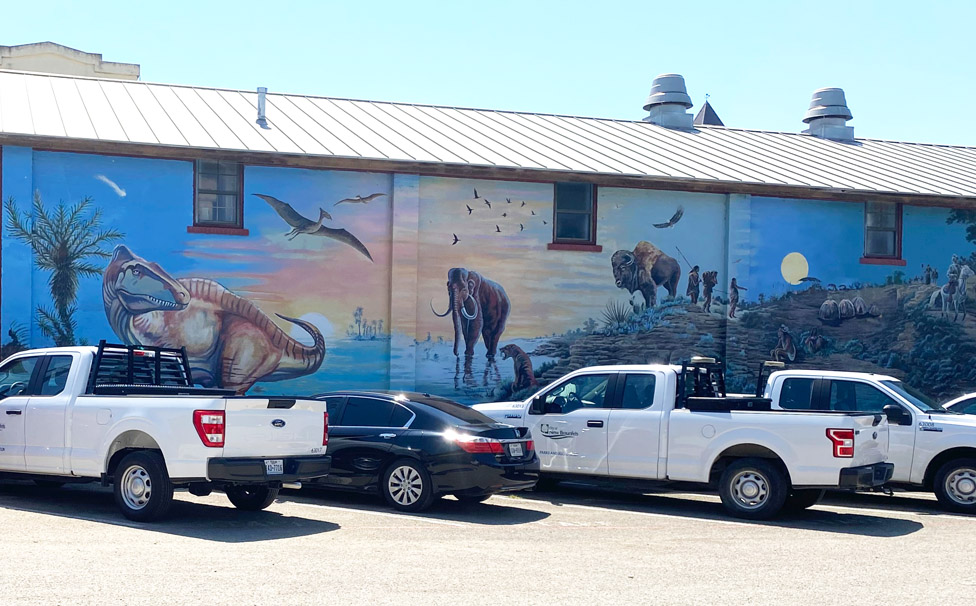 Overlooking the pristine waters of the Comal River, is Lure of the Springs
The 180-foot long mural depicts the dramatic influence of the Comal Springs for thousands of years, beginning with prehistoric animals and plant life, through the Ice Age and prehistoric man
Painted by Clinton Baermann, it was dedicated on October 8, 2004 and is located on the Parks and Recreation building at the entrance of Landa Park.
The mural also features the Native Americans who used the area for camping, hunting and trading alongside the springs.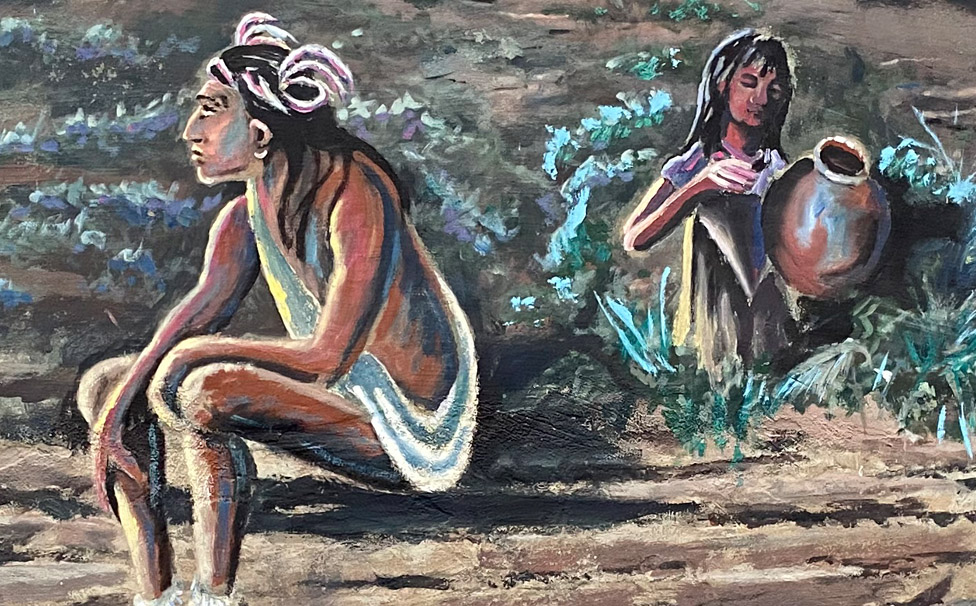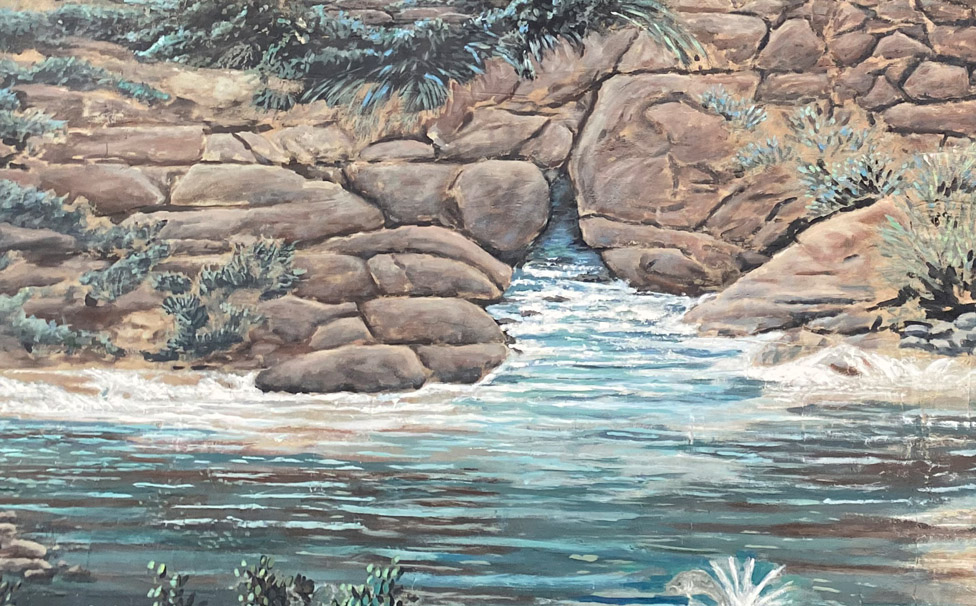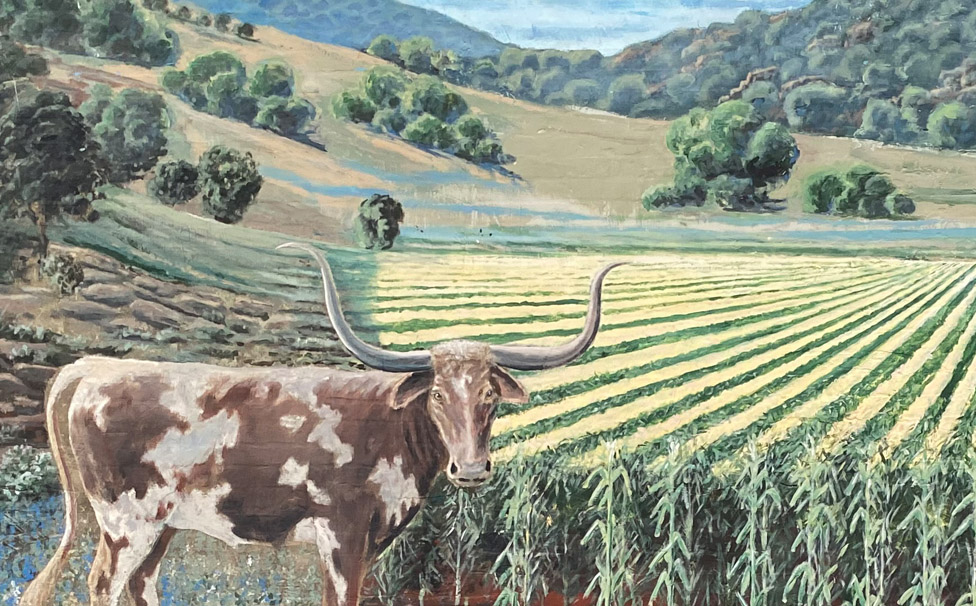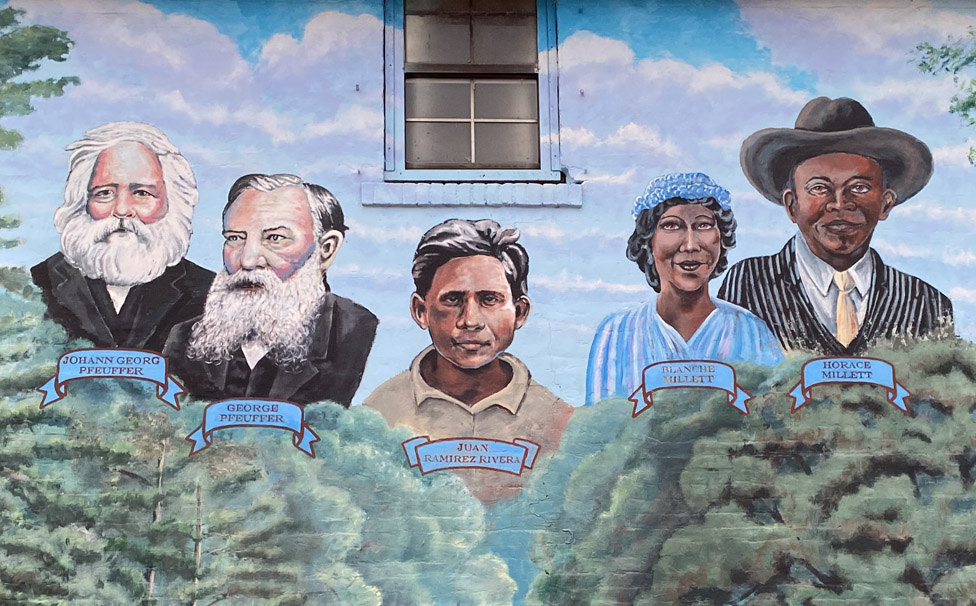 Swipe to see more details.