209 W San Antonio St, - Facing Castell Ave.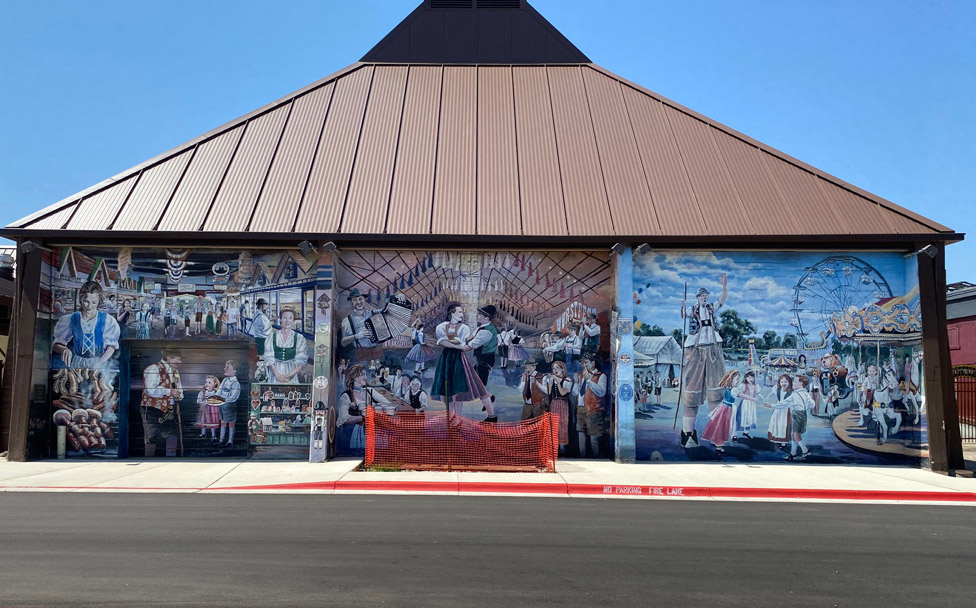 The Fenster inst Wurstfest (Windows into Wurstfest) mural was dedicated on October 18, 2010, during the festival's 50th birthday
The mural pays tribute to the 10-day celebration of sausage that New Braunfels is known for. Painted by Brent McCarthy, the mural is located on Elizabeth Avenue at one of the entrances to Wurstfest.
The festival started as a small one-day affair in 1961. It was orignally known as "Sausage Festival"...then "Wurst Week"...and finally "Wurstfest."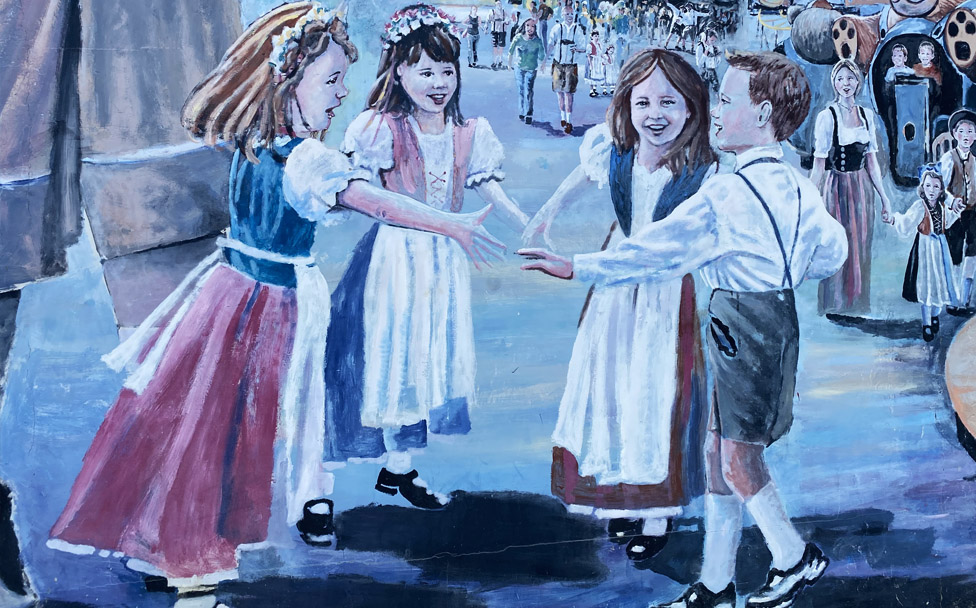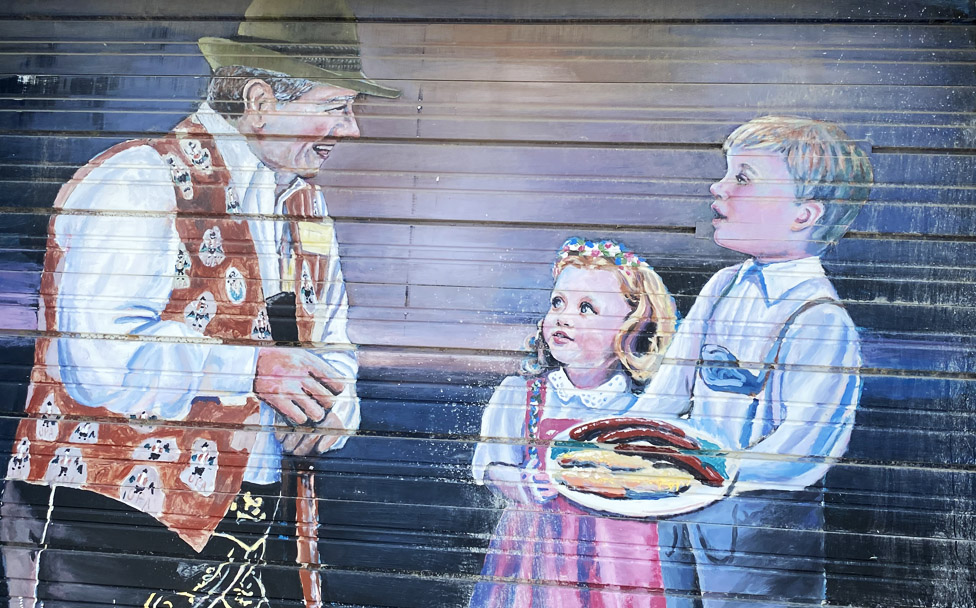 Swipe to see more details.