HERMANN SEELE - THE SOUL OF NEW BRAUNFELS
209 W San Antonio St, - Facing Castell Ave.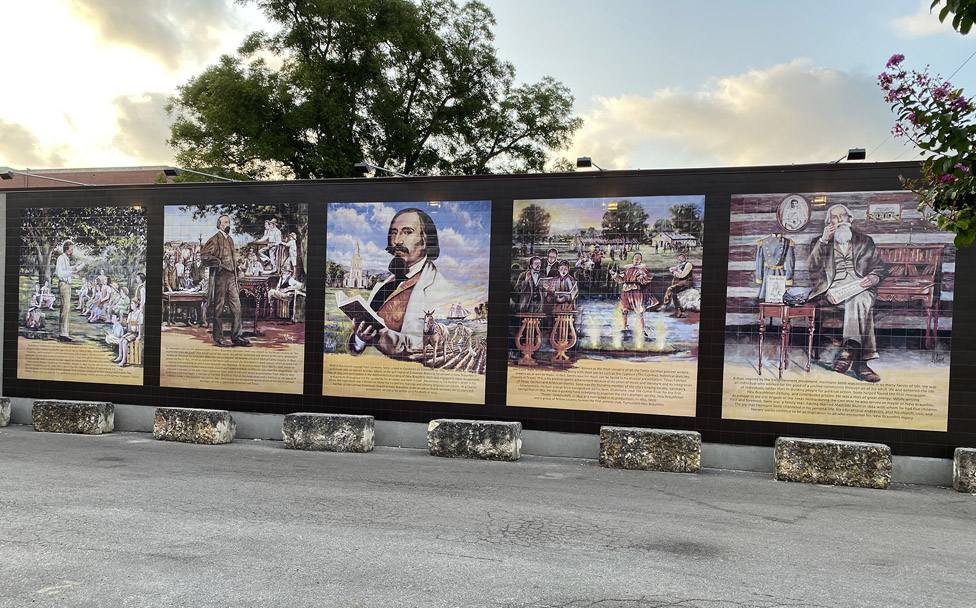 This mural honors Hermann Seele for his diverse contributions to the community of New Braunfels.
Hermann Seele was a highly educated young man who emigrated from Germany and joined the Adelsverein. He spoke fluent English, as well as high German, and became the first teacher in August of 1845, less than 5 months after the founding of New Braunfels.
He became an attorney, served as Justice of the Peace and mayor of New Braunfels. He helped build a modern water works system and established a fire department. Seele served as church secretary and lay preacher for the First Protestant Church from 1845 until his death in 1902. He helped raise money to build the first school building and helped establish the first newspaper, the New Braunfels Zeitung.
Seele married at the age of 39 and had five children. He was a very spiritual, gifted man who served his church and community in many ways.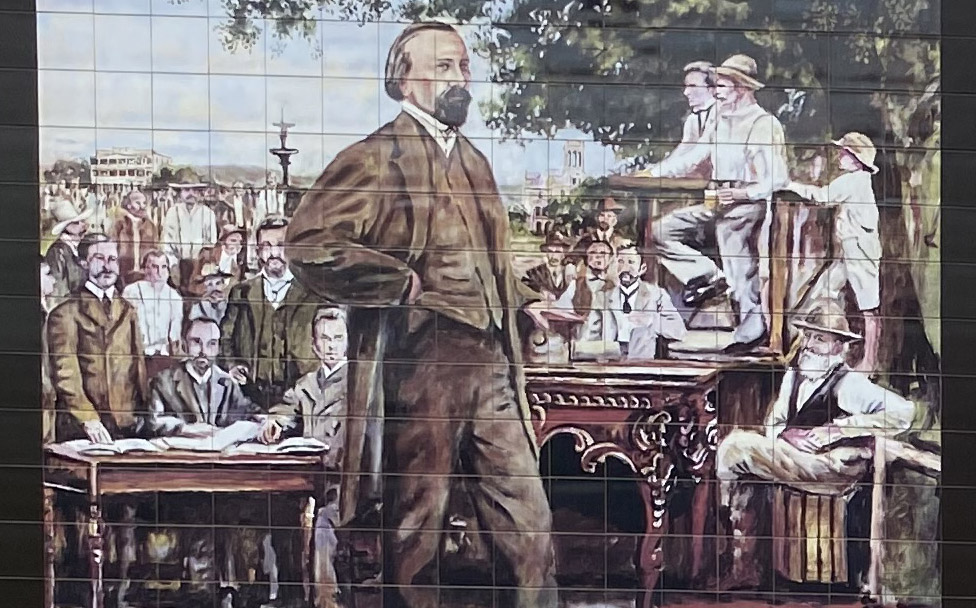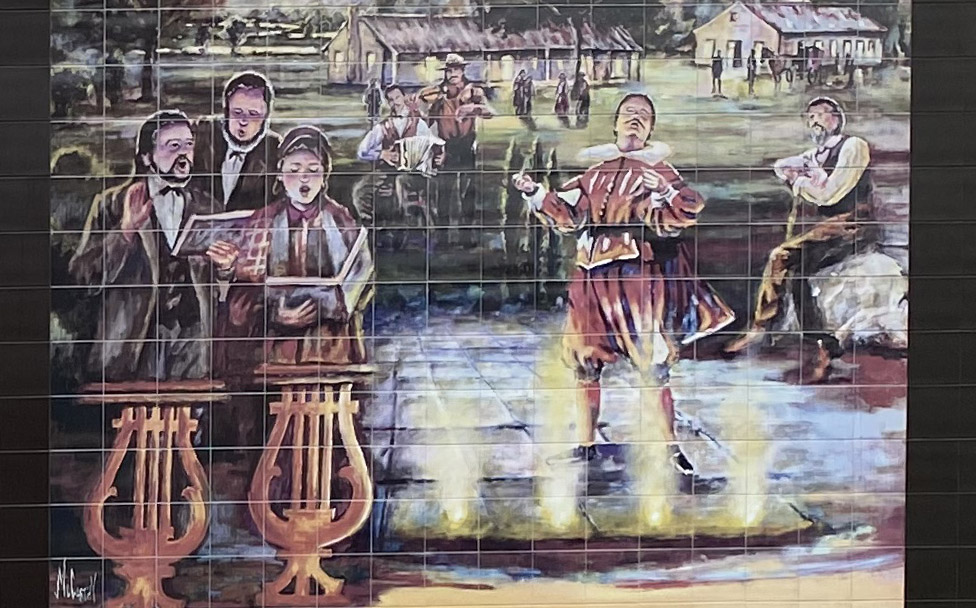 Swipe to see more details.