Lindheimer - Father of Texas Botany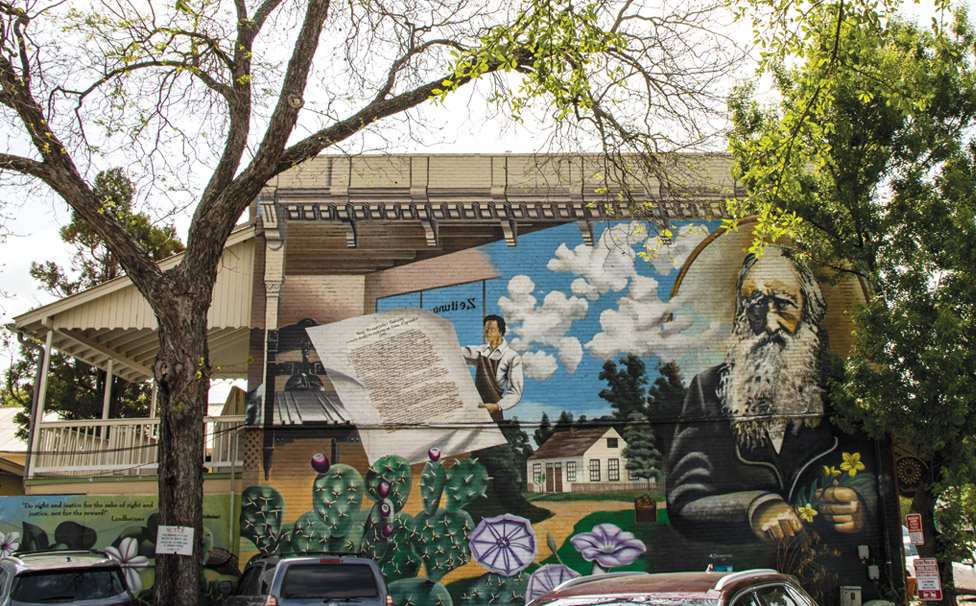 This mural honors Ferdinand Lindheimer
Lindheimer collected thousands of plant specimens for identification and classification. He is credited for discovering several hundred plant species and 48 species and sub-species bear his name.
He was a colorful character and had a bushy beard. The Native Americans called him "the white medicine man".
Lindheimer left Germany in 1834 and came to the U. S. as a political refugee. He met Prince Carl in Texas in 1844 and was asked to lead the Germans who immigrated with the Adelsverein to their new colony on the Comal Spring (also called Las Fontanas).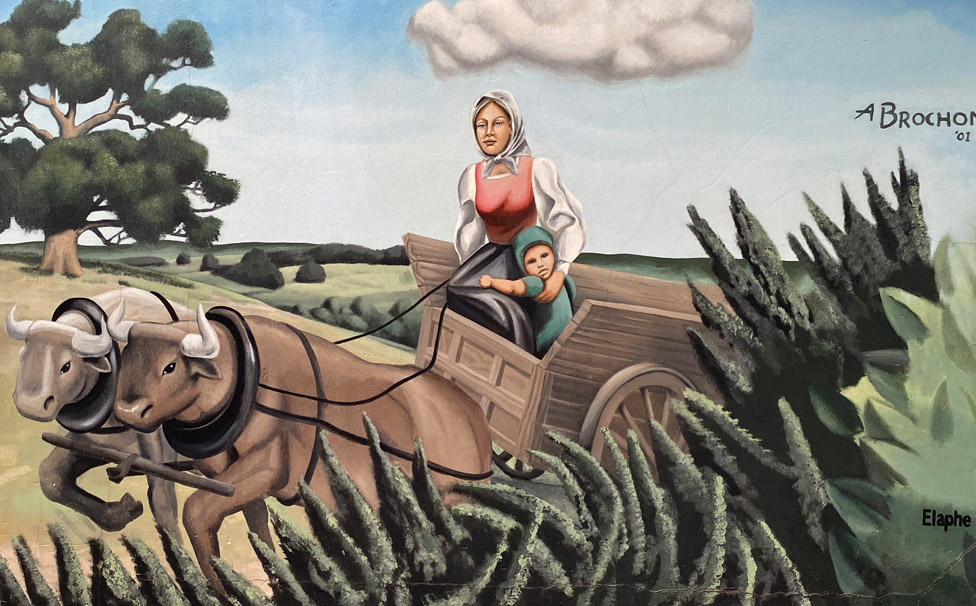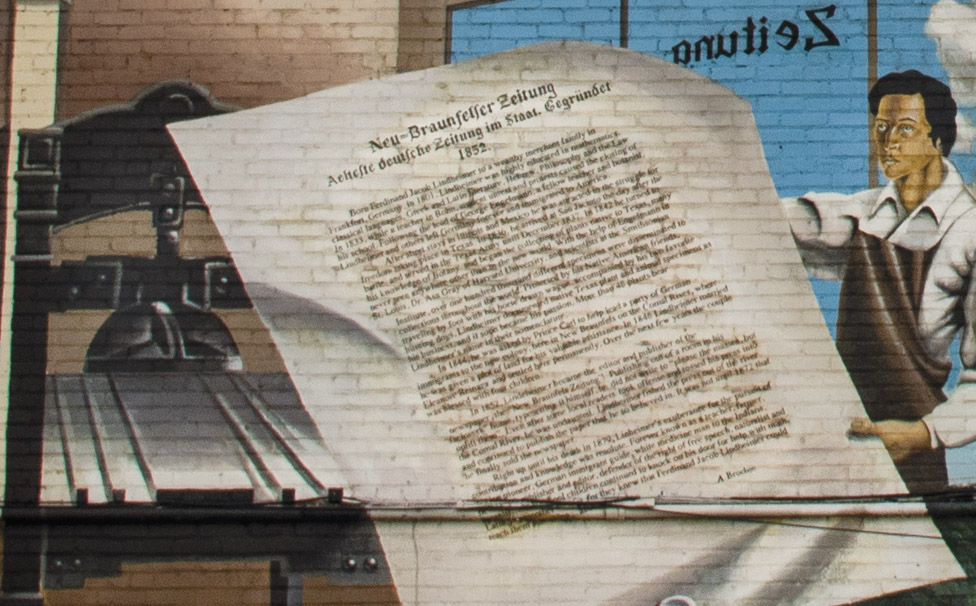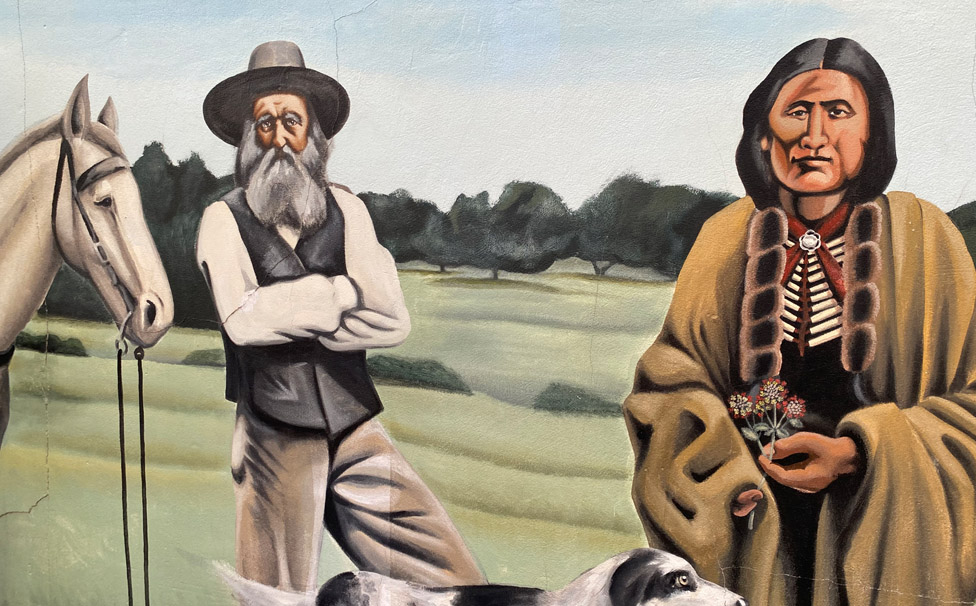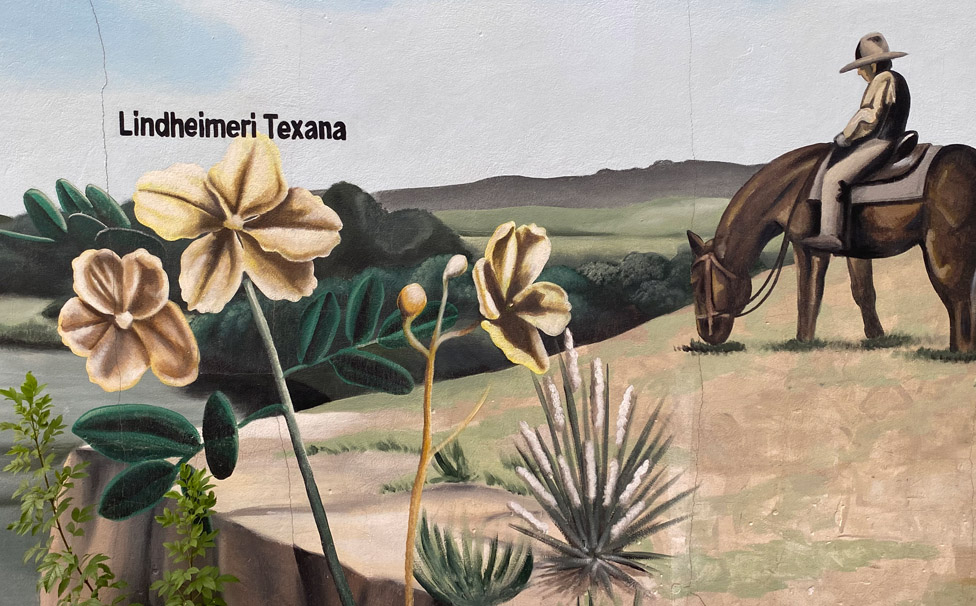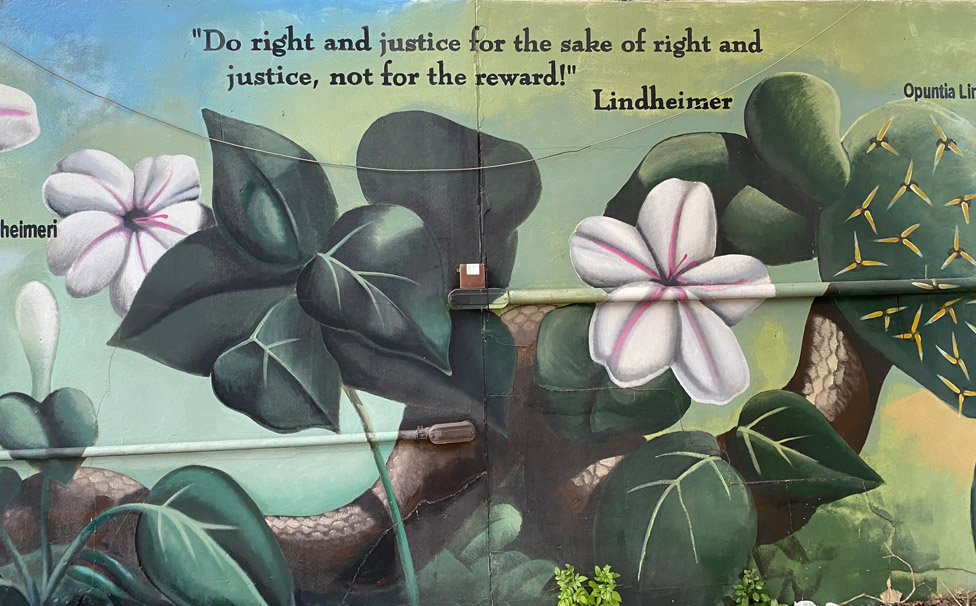 Swipe to see more details.
His home is depicted in the mural and still stands on Comal Ave. today.
It is preserved by the New Braunfels Heritage Society.
Lindheimer was the editor and publisher of the New Braunfels Zeitung newspaper. He was controversial and outspoken. On one occasion he printed an editorial which infuriated some residents. A group of them came into the newspaper office, stole the printing press, and threw it into the Comal River.