209 W San Antonio St, - Facing Castell Ave.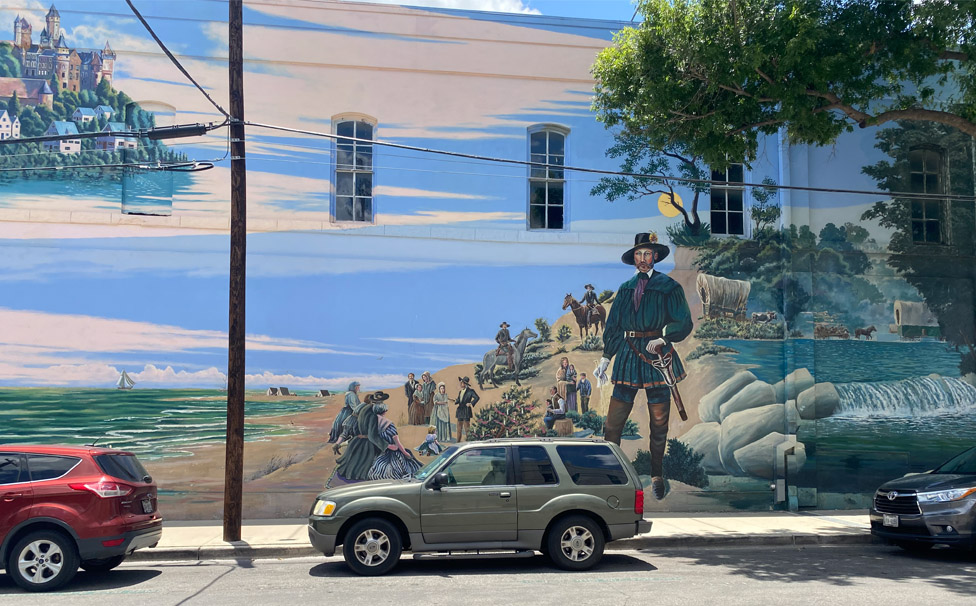 On March 21, 1999, our first mural was unveiled in a special downtown ceremony.
The mural had been 3 years in the making.
This mural portrays the founding of New Braunfels in 1845 and the founding father, Prince Carl of Solms-Braunfels. Prince Carl, the central element in the mural, stands at 19 feet.
The mural depicts significant individuals and events in the founding of the city:
Prince Carl of Solms-Braunfels
His castle
The one-mast schooners that took settlers from Galveston to the bay near Lavaca
The first candle-decorated Christmas tree
Immigrants fording the Guadalupe River at teh Camino Real crossing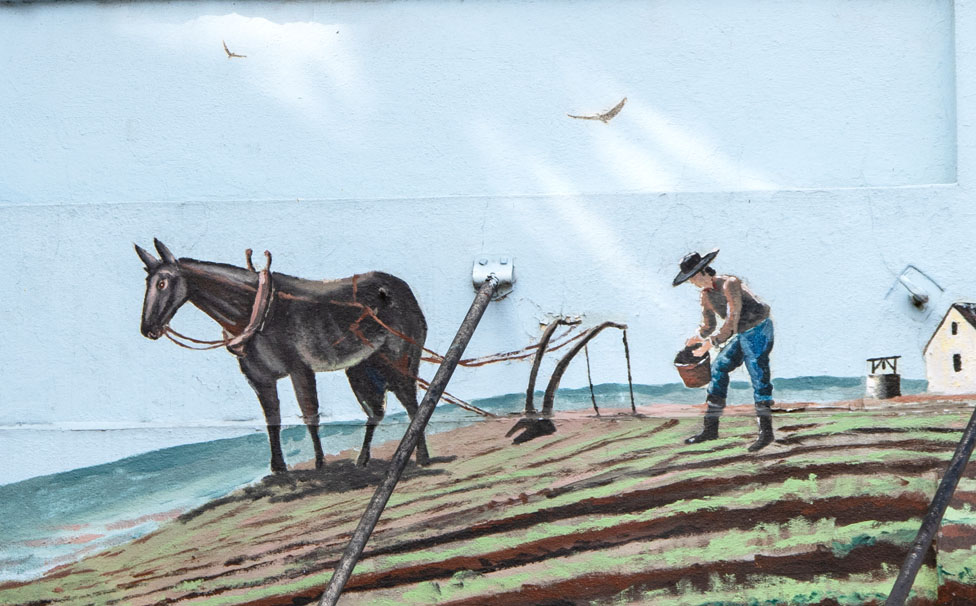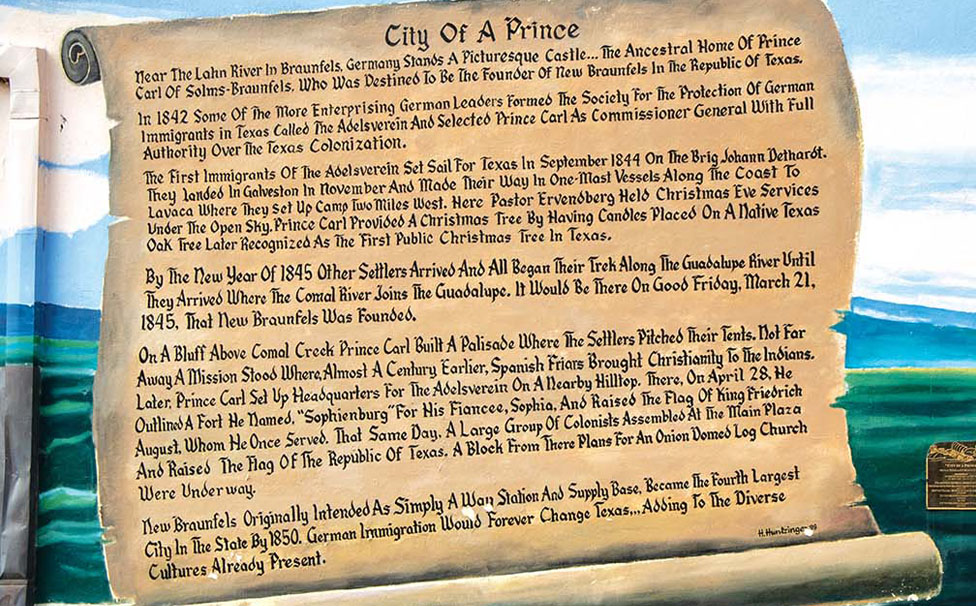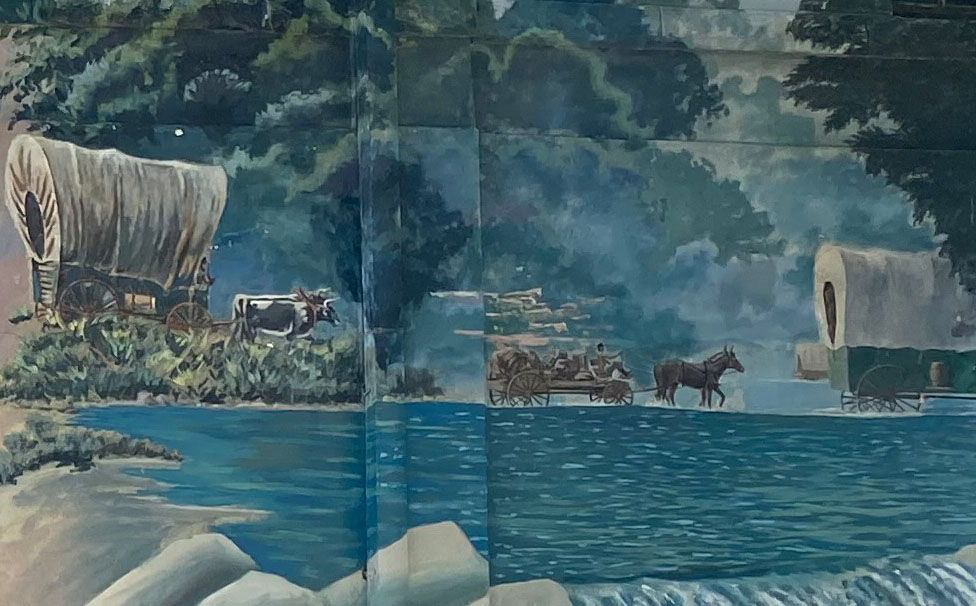 Swipe to see more details.
Prince Carl was appointed by a group of German noblemen to serve as commissioner-general for the new colony they planned to start in Texas.
This group is known as the Adelsverein (Verein zum Schutze Deutscher Ein Wanderer in Texas).
The first groups of German immigrants sailed from Germany in September, 1844 and arrived in Galveston about 2 months later. From Galveston they traveled in one-masted schooners to a site near present-day Indianola, called Carlshafen. They arrived in Carlshafen on December 24, 1844.
From Carlshafen, the immigrants traveled in carts and wagons north along the Guadalupe River until reaching the Comal Springs, known as Las Fontanas by the native people in the area. The immigrants arrived on March 21, 1845, which was Good Friday. They celebrated by observing the Lord's Supper.
Prince Carl laid the cornerstone for the fort, which he named Fort Sophia (Sophienburg). He called the city New Braunfels, in honor of his home of Braunfels, Germany.
The first building in New Braunfels was the First Protestant Church. It was built of cedar logs and had an onion dome tower.
By 1850, New Braunfels was the fourth largest city in Texas.